Account Provisioning form for Partners
The Cisco DNA Spaces activation program is designed to help partners activate Cisco DNA Spaces license that were sold as part of the DNA Advantage and Premier Bundle. Many customers are not aware they acquired these licenses. To activate the end customer's subscription, we ask that you provide the end customer details below. 
Once submitted Cisco will run an automated activation motion to educate the end customer on the advantages of DNA Spaces and then help them self-activate. This is all done in partnership with your company's adoption team.
Cisco DNA Spaces is now offered as part of the DNA Advantage and Premier Bundle. To activate the end customer's subscription, you are required to fill this form by entering the end customer details.
Please note: Activation of DNA Spaces involves onboarding the customer's network to DNA Spaces cloud which is why we require the end customer network information.
What is Cisco DNA Spaces?
To gain strategic business advantage, enterprises need the same level of visibility into the behavior of people and connected assets within their buildings as digital websites and mobile apps have. This creates a new need for IT to find secure ways to get this data at scale and across their locations.
Cisco DNA Spaces makes this possible. It is the next generation location cloud platform that leverages your existing wireless infrastructure to provide actionable insights and drive business outcomes. All previous Cisco Connected Mobile Experience (CMX) products are integrated under the Cisco DNA Spaces platform with additional features and capabilities.
It is made available to customers in 3 ways:
Bundled with DNA Advantage/Premier
DNA Spaces: See is included in the current Cisco DNA Advantage & Premier wireless subscription at no additional cost.
Cisco DNA Spaces: Act is a default option on Cisco DNA Premier subscriptions. When purchased with a Cisco DNA Premier wireless subscription, Cisco DNA Spaces is priced at 50% less than when purchased a la carte. Customers that opt-out of Cisco DNA Spaces Act will get Cisco DNA Spaces SEE at $0 incremental cost.
Customers purchasing Cisco DNA Advantage on AP4800 products also get the option to purchase a Cisco DNA Spaces Act subscription at 50% less than the a la carte price
Cisco DNA Spaces can be purchased a la carte through the product SKUs on CCW
Migration offers are available for customers who have existing CMX and MSE licenses either purchased a-la-carte or included in Cisco One Foundation, Advanced perpetual or Cisco One Advantage subscription.
What value does Cisco DNA Spaces provide to customers?
Know what's happening across business locations
Know the behavior of people & things across business locations with gold standard location data analytics
Business taxonomy mapping
Asset tracking
Insights into people behavior
Benchmark location performance
Realtime view
Impact analysis
Seamless on-boarding to boost WiFi adoption
Easy data consumption
Easy classification for quick action
Turn Insights into Actions
Cisco DNA comes with digitization toolkits, API's, SDK's, SLA's enabling customers to Harness their location data to drive business outcomes
Onboard and acquire visitors
Deliver contextual engagements to visitors
Profile visitors based on location behavior
Tag & Monitor Assets
Setup and manage BLE radios
Provide real time location for triggers, paths and points of interest.
Do more with your location data
Export your data for online analysis or correlations. Customers also get access to a partner ecosystem of prebuilt apps across industry verticals available within their DNA Spaces dashboard
Export row/metric level data
Partner App Store
Partner Apps for See & Act packages
Enterprise Software Integration
Solution Partners/Developer Teams
How can customers activate Cisco DNA Spaces?
Activation of Cisco DNA Spaces is independent of DNAC deployment. As soon as an order with DNA Spaces SKUs is placed (a la carte or DNA bundle), an account is provisioned for the end customer.

The account admin will get an email invitation from DNA Spaces platform to setup account password.

Upon setting the account, the admin will need to onboard their Aironet & Meraki network to DNA Spaces cloud using our setup guide :
https://dnaspaces.cisco.com/setupguide/
. Most of our customers are able to onboard their network to the DNA Spaces cloud in 30—45 mins. However, if assistance is needed, our team is available to assist over a WebEx anytime.
Right from the moment you activate, it starts providing value, that only grows over time.
See, Act and Extend with Cisco DNA Spaces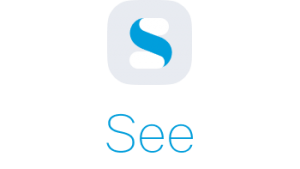 Gather Insights from people & things across your business locations by activating today.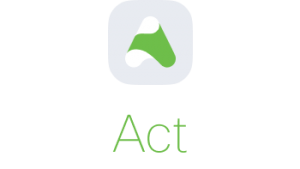 Take Actions based on the Insights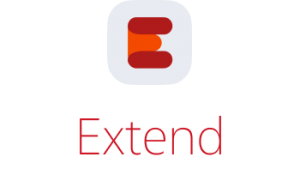 Use Specialized ISV Apps, Enterprise Software CRM's and Digitization Partners to extend the value of your location data beyond our platform.
Cisco DNA Spaces: See package
Know what's happening across your business locations
Simplify deployment of location services & consumption of reports by building a common business taxonomy for your global locations.
Search and display devices on a map interface.
Gold standard performance metrics for your business locations.
Know & fix issues immediately with 24/7 monitoring & support
Do an extensive data export to correlate with other data sources relevant for your business
Stay connected wherever you go, seamlessly & securely
Gain visibility into people behavior and patterns
Cisco DNA Spaces: Act package
Turn Insights into Actions
Onboard and acquire visitors at your properties.
Deliver contextual multichannel notifications.
Profile visitors based on at-location behavior.
Tag & Monitor assets, detect anomalies and trigger alerts.
Setup and manage functions of BLE radios.
Provide real time location for triggers, paths and points of interest.
Get access to the fastest growing location services partner ecosystem with specialized ISVs building vertical apps to drive your business outcomes
Please submit account provisioning information and activate Cisco DNA Spaces subscription